June 10, 2018: MBA Executive Social Drive - 2018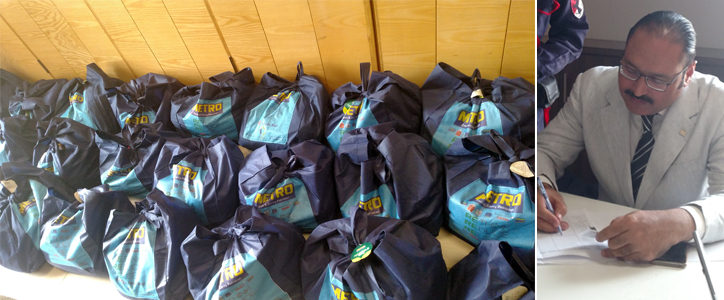 We are extremely grateful to MBA Executive faculty, participants and program office team on yet another successful completion of the Ramadhan Social Drive. Following its revered tradition, MBA Executive team collected donations and then arranged grocery package for 60 contractual a and low paid staff members. It was a humble gift to those who relentlessly serve us throughout the year. We thank Mr. Yaseen Meenai for his active support in motivating the participants. A total of Rs.92,177/- were collected in the following manner:
MBA Executive Participants 42500/-
MBA Executive Faculty 21000/-
MBA Executive Program Office 28677/-
------------
92,177
------------
We wish and pray for a blissful Eid for you and your family.