Oct 1, 2018: Mr. Fahad Tauhid MBA Executive Participant Invited as Guest Speaker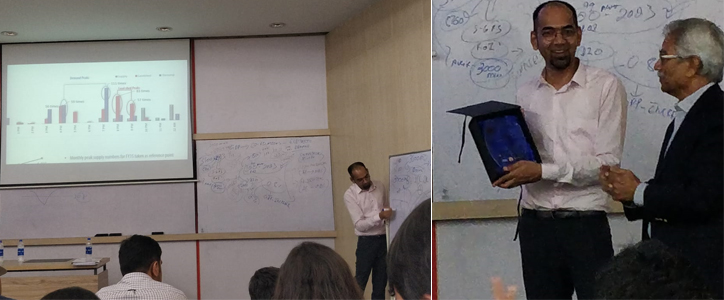 Mr. Fahad Tauhid Khan, MBA Executive Participant and Manager Business Strategy at Karachi Electric, was invited as a guest speaker in the morning MBA class for a session on "Demand Planning, its impacts and challenges faced by K-Electric". The class was of Managerial Economics and the instructor for the said course is Dr. Muhammad Nishat. The session was held at IBA Main Campus on October 1, 2018.
In this session, Fahad comprehensively briefed the students about how the power sector in Pakistan is structured, how tariff is determined, how is demand forecasted and why it has to be accurate (varkiation of not more than 0.5%). It was a very good session. At the end Fahad was presented with a memento by Dr Nishat Sb.