Welcome to IBA - MBA Executive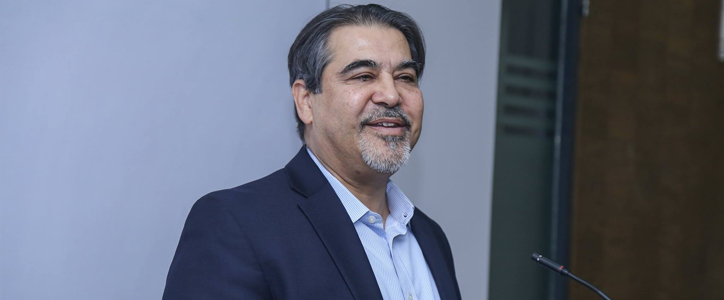 MBA Executive Program is continuously on the rising trend. Following its tradition of inducting a fresh batch in every semester a new batch comprising 43 corporate executives joined from September 1, 2018. Since 2009, this was the 28th induction process.

1. These brilliant executives made their way to MBA executive through a rigorous test and interview process conducted during August 2018. Diversity is the hallmark of this program, hence these executives are serving in variety of sectors including automobile, power, banks/financial services, technology, steel, refinery, FMCG, tobacco, fertilizer, audit firms, textile, food, aviation, tea, Pakistan Airforce, nonprofit organization etc.

2. On the academic frontier; 9 participant have accounting qualification (CA, ICMA, ACCA), 2 MBAs , 10 BBAs and remaining BS. They bring rich work experience and knowledge to the program. Peer learning would be the powerful process inside and outside class rom. Networking opportunities are in abundance as on every weekend more than 300 executives spend their time at the campus, a unique feature of this program.

3. Dr. Farrukh Iqbal ,in his eloquent address, highlighted the quality of the program. He emphasized on the participants to take full advantage of their stay at IBA and besides knowledge enrichment develop professional and personal relationship. He then interacted with the audience in a candid and cordial way.

4. Program Director Mr. Muhammad Saleem Umer, while welcoming the participants, appreciated their conscious decision to invest their weekend to earn a prestigious qualification. Highlighting the unique feature of the program he urged upon them to capitalize on the resources and facilities available at IBA. He introduced his team members and assured that efficient facilitation process will be in placed so that participants can focus on their learning process.

5. Mr. Ammar Shabbir, General Manger Administration, briefed about IBA rules and regulations and history. Similarly, Mr Muhammad Munawar provided valuable information to participant. He emphasized that program participants should take actions which will lead to complete the program at fast pace.

At the end of event, the participants were served refreshment and afterward the learning session started. We wish all the best for new joiners.