Jun 2, 2019: MBA Executive Social Drive 2019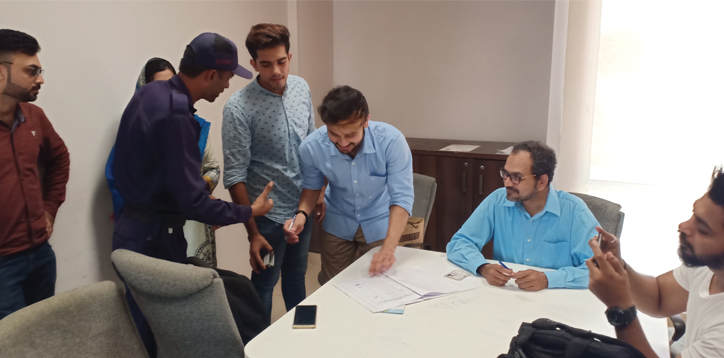 On Sunday June 2, 2019, Mr Yaseen Meenai, Faculty Member, Mr Muhammad Munawar, Program Manager and CRs of MBA 18 along with other students gathered in TABBA Academic Block and launched Social Drive 2019. The purpose of this activity is to provide a little help to IBA's outsourced staff during the holy month of Ramzan. Deserving staff provided food bag or cash, as Eidi. This year, MBA - 18 took very active part in the drive. A total of Rs.102,000/- raised compared to Rs.94,000/- last year. This amount has been distributed among unprivileged employees.
We are thankful to Mr Shaheer, Ms Tahira, CRs of MBA - 18 and other participants who were present on the occasion. Further, special thanks go to respected faculty members and Mr. Saleem Umer, Program Director who fully supported this activity.